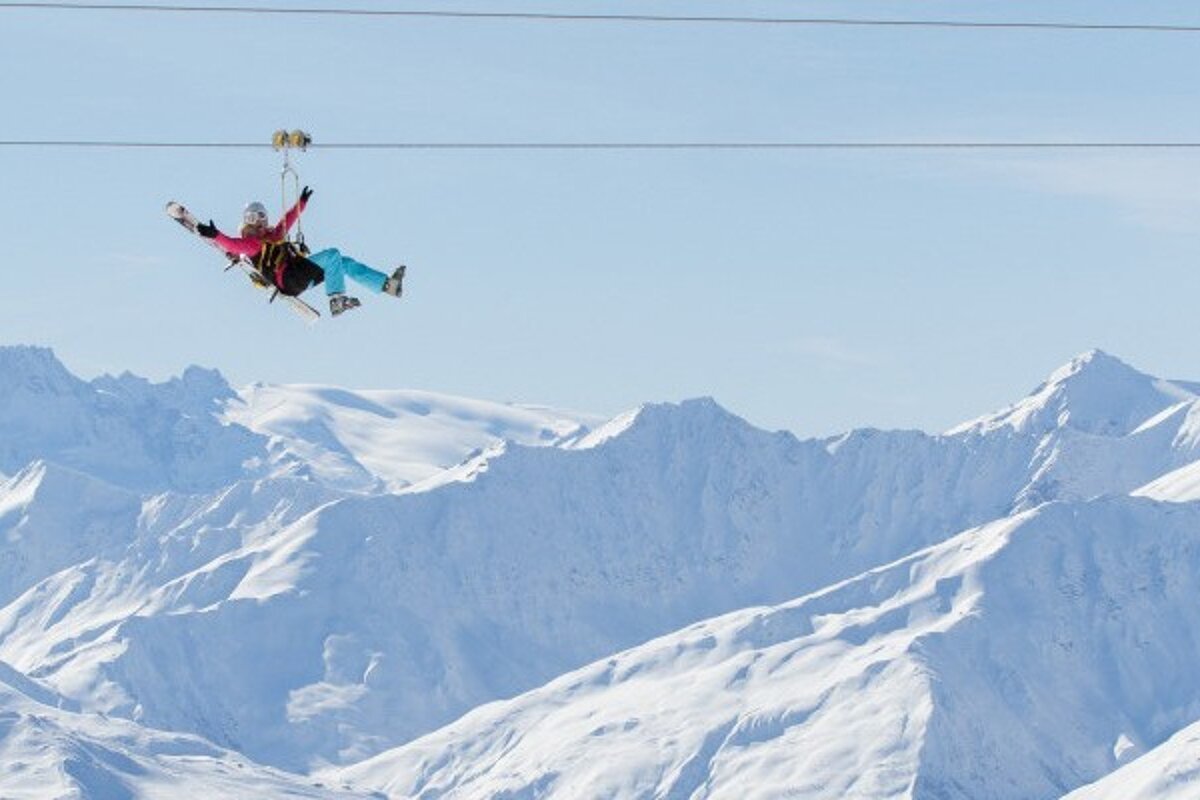 Tyrolienne Activity Company, Val Thorens
Worlds highest zip wire, 1km long located at 3230 metres
The Tyrolienne in the Val Thorens is a 1km zip wire at 3230 m.
Located at a peak at 3230 m, from the top of the Bouchet chairlift in the Orelle resort, over to the Val Thorens crest, at 3000 m, at the top of the Funitel. The zip wire flight lasts 1 minute 45 seconds and you will reach speeds of over 100 km/h.
Access is reserved to skiers via the Bouchet chairlift, in the Orelle resort. The zip wire ride costs 52€, and tickets are purchased on-site.
Please note that there are a limited number of places.
Length: 1300 m
Altitude on departure: 3230 m
Altitude on arrival: 3000 m
Maximum height above the ground: 250 m
Speed: from 65 to 105 km/h
Age: from 8 to 88
Weight: maximum 120 kg
All safety equipment is provided - Superman outfit optional.
Watch this
How to book
You can only book on site for this activity on the day you would like to have a go. Get there as early as you can to avoid queuing.
Location