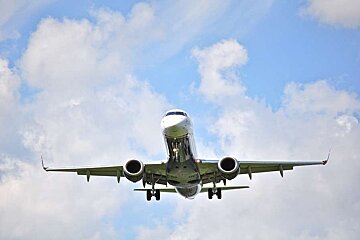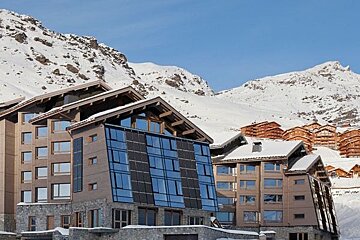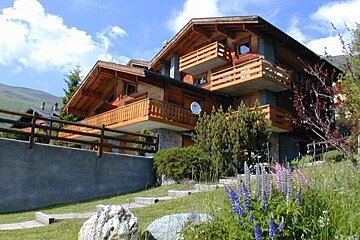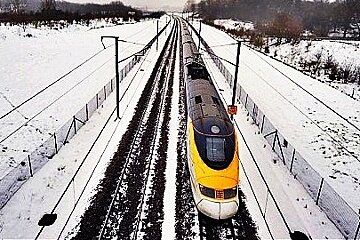 Holiday booking in Val Thorens
Discover insights about Val Thorens holidays
There are many things to consider when thinking about booking your next holiday. Where will you stay? How are you going to get there? What's the best time to go? What's the weather going to be like? Is my suitcase going to be big enough for all my clothes? And of course, how much is it all going to cost?
Here are some handy points to think about:
Flights
Look for an airline offering flights to the airport closest to the chosen resort.
Don't rule out scheduled airlines compared to the 'low-cost' ones, as some offer special offers at a competitive rate.
Factor in the cost of getting from the airport to your final destination. There's no point in getting a bargain on the flight, and spending a fortune getting to the resort.
Accommodation
Many companies use the internet to publish any last minute deals and holiday search sites such as Holiday Finder have relationships with local resort accommodation providers and can check out resort accommodation availability based on a search criteria.
If considering a short weekend break, consider those resorts closer to the airport which are used to receiving an influx of people over a weekend.
Whilst many of the large popular resorts have plenty of bedstock this can be sometimes difficult to procure for short-stays, although as the market has changed so much recently, more hotels are offering short breaks.
Getting to and from the resort
Public transport can often be the cheapest way of travelling to and from the airport but it doesn't always run on a direct route, and can sometimes require two/three changes. It's worth checking.
Hiring a car gives flexibility. If, for example, the snow in a chosen resort isn't particularly great, there is the option to drive to a different resort where conditions can be very different. Also a return departure can be left as late as possible for maximum ski time! Nevertheless you are entirely responsible for reaching your destination on time, need to be prepared for driving in conditions you may not be used to. And always pay extra for snow tyres.
Private transfers or taxis are best pre-booked. Jumping into a taxi on arrival at the airport will not be the cheapest way of getting to a resort, especially if you need booster/baby seats for the kids and have a lot of luggage. If travelling on your own, or in a small group, there are companies that offer a door to door shared transfer service.
Ski resorts inconveniently are not always located close to the airports. Resorts such as Les Arcs, Val Thorens, Val d'Isère and Tignes are at least three hours from Geneva and Lyon. Others such as Chamonix, Morzine, and Avoriaz are little more than one to two hours from Geneva. The remaining large French resorts: Alpe d'Huez, Les Deux Alpes, La Plagne, Courchevel, Méribel can provide a happy medium.
When doing it yourself, if it's all booked in the right order there shouldn't be too many problems. The following is a guide which may assist you when booking:
Select dates and choose a few resorts.
Check prices, times and availability of flights to the airports/resorts of interest.
Decide on the standard and type of accommodation you are after and make enquiries, look online. It's sometimes cheaper to go direct than through a booking agent/website, so it's worth doing both.
If it's possible get an 'option' held for your accommodation before booking flights. If it's not available check cancellation policies. Many accommodation providers now give full refunds when cancelled within an agreed time frame.
If it's anything like ski school availability, ski and board hire or lift-passes prices are going to be an important/prohibitive factor, so check prices and availability in your chosen resorts - they can vary quite a bit.
Arrange transport that will get you to and from the resort of your choice.
Generally, the independent holiday is best booked in the following order: Flights, accommodation, ski school, car hire/transfer to resort, lift-pass, rental equipment. Always look to book ski school ahead of time - especially in busier periods.
Whilst this option may be cheaper than through a travel agent or operator, it is worthwhile noting the following:
There is no legal requirement for the supplier to provide any security against insolvency.
If any one component of the arrangement fails, you may have to make [maybe by then costly] alternative arrangements, without any course of recompense.
Should a flight be cancelled, diverted or hotel doubled booked, there may be no assistance available. It will usually be you who incurs the additional costs of alternative transport to get back home (although this can be an outcome with a Tour Operator as well).
Passengers carried on scheduled airlines are not protected by ATOL (Air Travel Organisers License) unless the seat has been bought through an ATOL holder, i.e. not directly with the airline. Insurance policies will not always cover the cost of travel if an airline becomes insolvent.
If these are concerns for you, a good alternative is to use the services of a bonded independent travel service to create a 'tailored package' or a small local operator who will help provide assistance when necessary. It is a good idea to check that a company is properly registered as a business, either in the UK or locally, and if they have been granted credit-card handling facilities by their bank.
Safe online booking and how to avoid scams
To help you book your holiday in Val Thorens safely online, here are a few key points:
Ensure that any holiday company is reputable by checking their track record, read reviews and ask questions. Trust your instincts - if something doesn't feel right, take additional steps to check.
Do your research. Get the full address, ask for a full contract with terms and conditions of the rental, deposit and payment terms.
If booking a private chalet or apartment, speak to the owner or agent directly. If a contact telephone number isn't provided, request it.
Double check all details such as travel dates, itineraries, destinations and travellers before confirming payment, as you may be charged for amendments.
If you are able to, pay for holidays and travel using a credit card as this offers additional financial protection.
Before entering payment card details on a website, ensure the site is secure. On any web pages where you are entering financial details, there should be a padlock symbol in the browser window and the web address should begin with "https://". When making a payment to an individual, use a secure payment site such as PayPal – never transfer the money directly into their bank account.
Keep receipts of all online bookings and monitor your payment by checking your credit card and bank statements once the holiday is booked.
Take out travel insurance.
Do not reply to unsolicited emails from companies you do not recognise.
Independent or agent?
Over the past few years largely as a result of the ease of booking holiday components on the internet directly with operators, people have started to venture away from the traditional local travel agent 'package holiday', in favour of creating their own, potentially cheaper and more flexible, independent travel arrangements. This has been facilitated by the rise of the 'low cost' airlines, and a need for a more dynamic approach to taking shorter breaks more often.
Research carried out by US Investment bank Goldman Sachs, indicated that it could be 26% cheaper to book the flights and accommodation independently on the internet rather than splashing out on a travel agents 'package deal'. Many of the bigger operators have responded to this and are now beginning to remove costs by shifting towards direct reservations and online selling.
Nevertheless, it is not always just about saving money: a bit of research opens up a greater range of possibilities to find accommodation not always linked to huge searchable databases, and owners passionate enough about their surroundings and pursuits to want offer these and more as part of their tailor-made 'packages'. Larger operators sometimes struggle to provide this personal touch.
What you do tend to get overall with a package from a Tour Operator is a greater degree of financial protection from relevant regulatory bodies if things were to go a bit wrong. Since small to medium sized companies rely mostly on goodwill from their clients and would probably only need to help a few clients at a time, they would probably be more helpful in difficult situations, but potentially less likely to provide substantial financial compensation. Nowadays with the change in how people book their holidays, and in an effort to keep costs to a minimum combined with a lack of alternative options for many independent companies, you could find that you have to rely on your own resources and travel insurance to get you home when 'force majeure' (bad weather, industrial action, etc.) comes into play. In any case, make sure you read the small print and have suitable travel insurance.