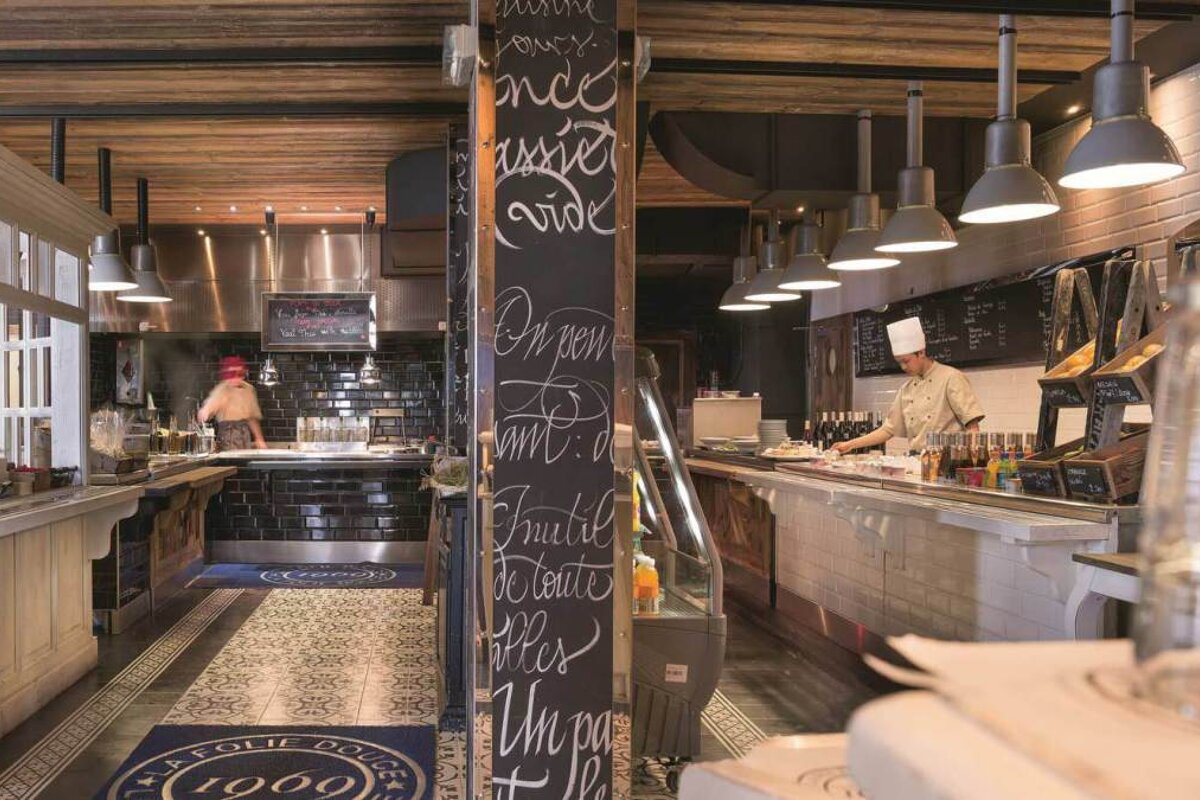 © La Folie Douce, Val Thorens
Where to Eat in Val Thorens
Discover the top Val Thorens places to eat
There's a wide range of restaurants in Val Thorens to suit all tastes and budgets. Read our guide on all the best places to eat and where to find your favourite style of cuisine.
Worth noting is that at lunchtime, most restaurants will offer a well-priced 'Plat du Jour' (dish of the day), normally consisting of locally-sourced meat, potatoes and a salad or seasonal vegetables.
Breakfast & Brunch
Whether it's an all-day breakfast and bacon butties, or a continental breakfast, there is a good choice in resort. Or you can immerse yourself in French culture with a visit to the local boulangerie and pick up fresh croissants and pain au chocolat.
Cafes & Bakeries
As in any French town, you're never far from a bakery. Find your nearest for an amazing selection of cakes, pastries or just a morning baguette.
Child-friendly Restaurants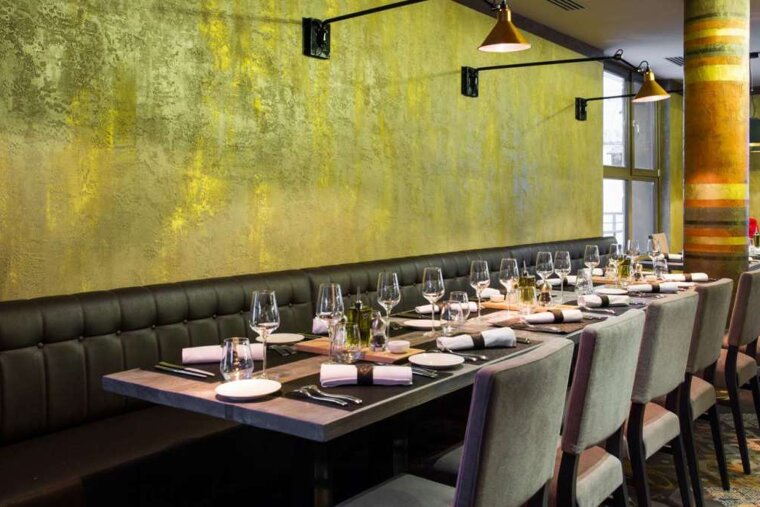 Most, if not all of the restaurants in resort are child friendly, especially if you let them know in advance. Evening meals are normally served from 19:00, and the restaurants are quieter at this time than later on.
French Restaurants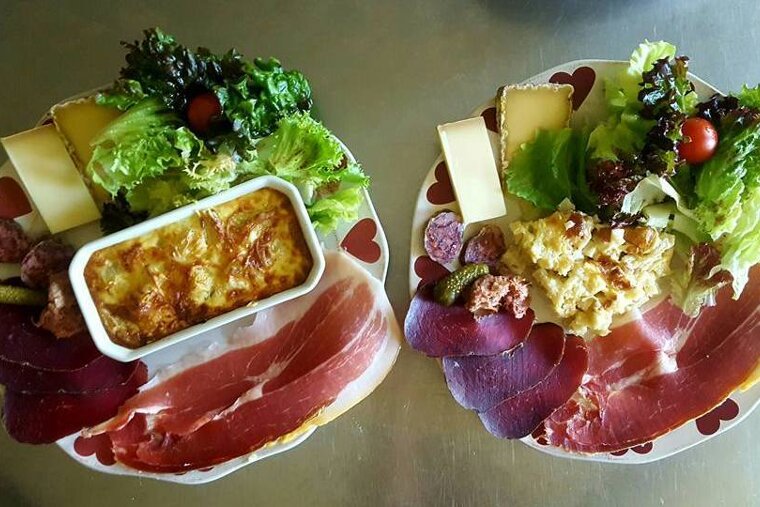 Throughout the resort you'll easily find a French restaurant to suit both your taste buds and your budget, whether it's homemade Savoyarde specials in a cosy rustic bolthole, or a light airy modern gourmet experience with a wine list and dessert menu to die for.
Italian & Pizza Restaurants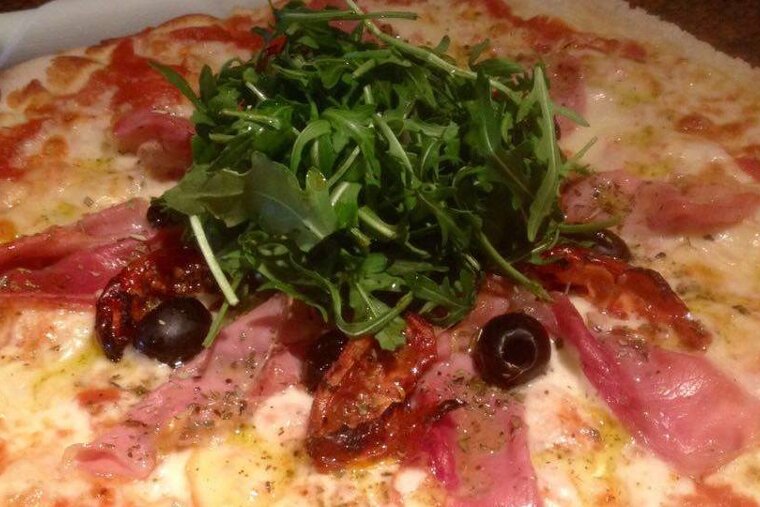 As with most places, in Val Thorens you don't have to look too far to find a good pizza. Plus many of the French restaurants will also have either a decent pizza and pasta on their menus.
Michelin-Starred Restaurants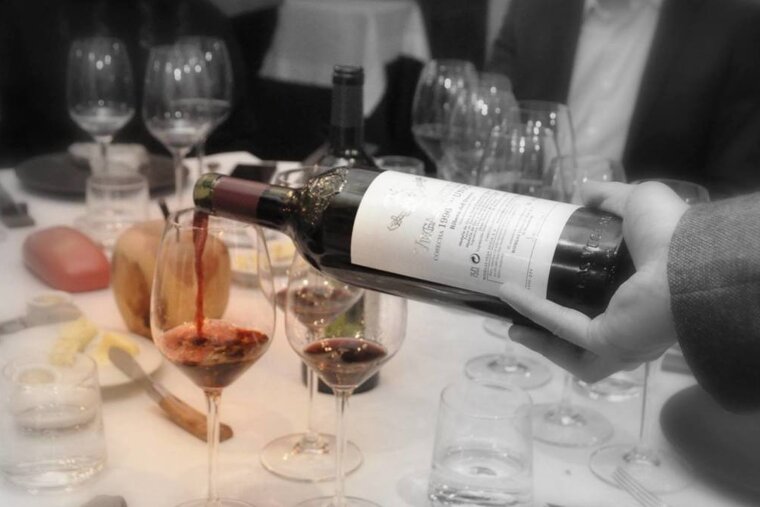 Val Thorens currently only has one restaurant with a Michelin star, and it's open for dinner only. Make sure you book well in advance of your planned visit to avoid disappointment. And if you fancy travelling further out of town, in between Les Menuires and St Martin down the valley from Val Thorens, you will find a tiny village called St Marcel where you'll find a famous three Michelin star restaurant has its home. As you would expect from a restaurant with such a rating the service is impeccable and it is certainly a dining experience. Also if you need somewhere for the helicopter to park, you're in luck - there's a spot just across from the restaurant.
Modern European & International Restaurants
There are few fine dining establishments here, with fashionable modern interiors offering an international à la carte menu with desserts and a wine list to die for. Certainly a change from fondue!
Pubs & Gastropubs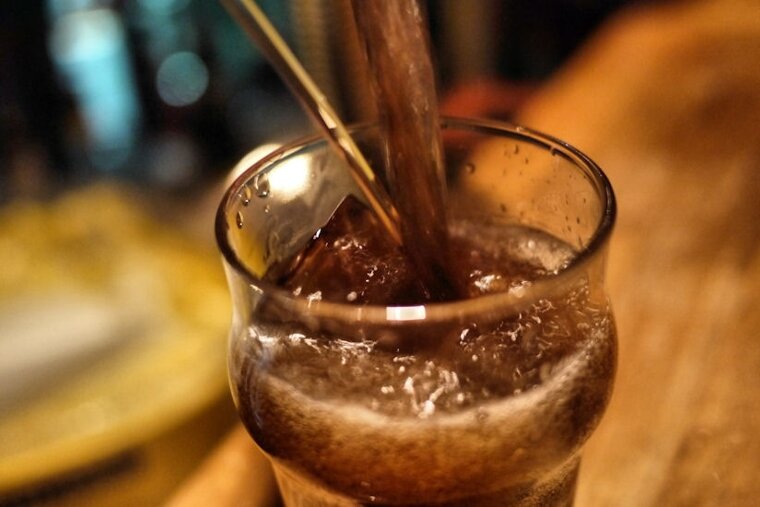 If you're looking for traditional pub grub there are a number of places in town that offer a good menu, whether it's a quick bit during après, live music, live sports or a hearty meal, these spots can provide all you need.
Take-away Restaurants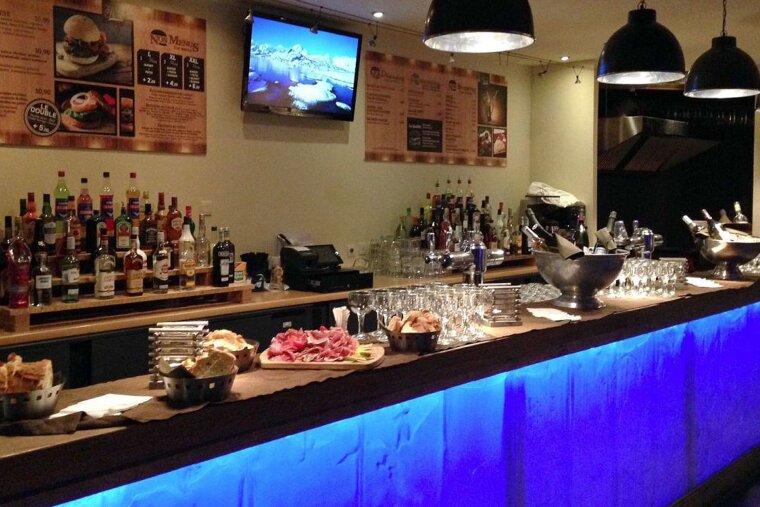 Whether it's a takeaway hole in the wall serving up hot sandwiches and a punnet of chips or take away crepes, you'll find something here. There's even some takeaways that open late to feed you on the way home from the pub.
More inspiration...
We visit a selection of restaurants in Val Thorens each year. You can read about our first-hand experience in our Restaurant Reviews.
Find the best places for a picnic in the 3 Valleys
---
Best picnic spots in 3 Valleys
We all know that food tastes better when eaten outdoors. We've all discovered to our cost that mountain restaurants can be painfully expensive. Picnicking is therefore a doubly beneficial way of eating on the mountain when the weather is fine,...
Where to find the best places to lay out your picnic lunch
---
Where to Find the Best Picnic Spots in Val Thorens
If you want to save some pennies on your ski holiday instead of splashing out on lunch at a mountain restaurant why not fill your backpack with goodies and find yourself a picnic spot with a view?