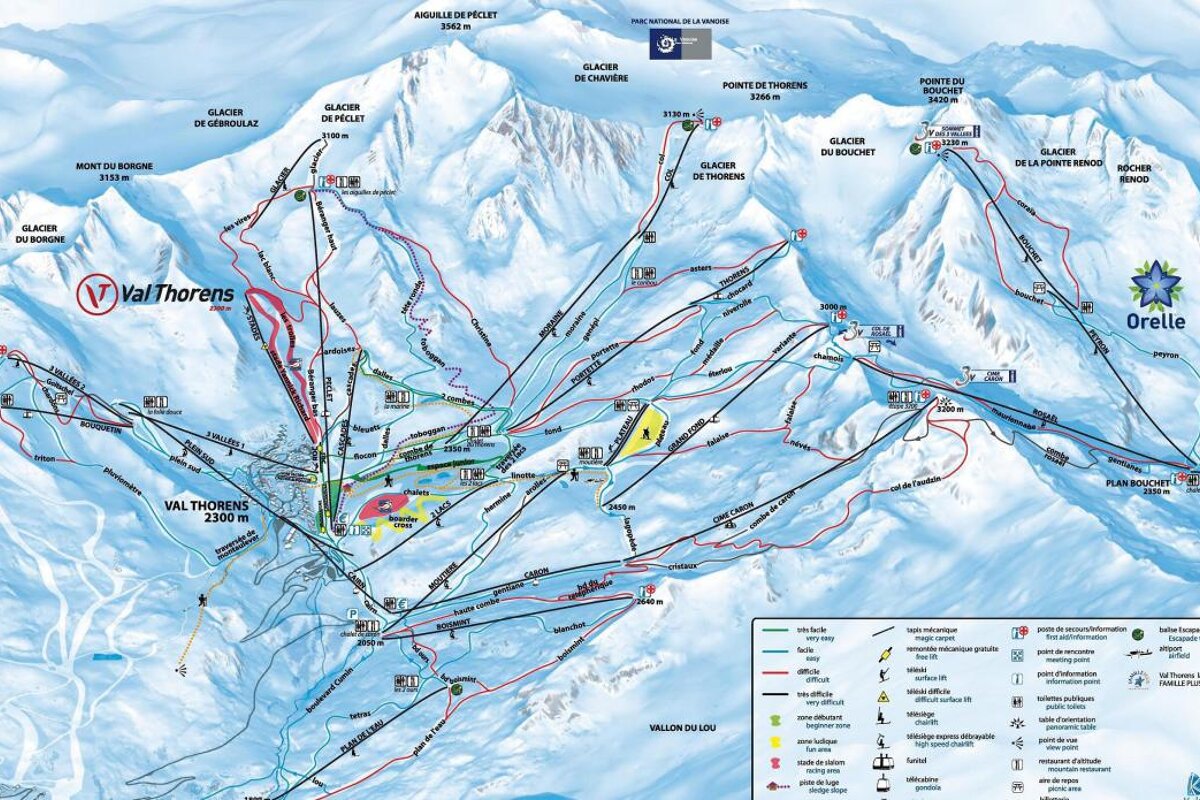 Maps of Val Thorens
Download the essential Val Thorens maps & plans
We hope this selection of piste and lift maps, street maps, and activity area maps for Val Thorens will help you find your way around so you can make the most of this great part of the world.
The approach to Val Thorens is up the Belleville valley from Moûtiers (800m). The road passes through several villages on the way, reaching the charming Saint Martin de Belleville (1,450m) after 18km. The first lift of the Three Valleys ski network departs from here. The more modern resort of Les Menuires (1,800m) is a further 8km up the road, and then finally you reach Val Thorens (2,300m), 38km from Moûtiers.
Piste maps
Lifts marked on the piste map using straight black lines are of four types: button tow/drag lift, chairlift, télécabine and télephérique. They have the corresponding abbreviations:
TK - téléski (drag lift)
TS - télésiege (chairlift)
TC - télécabine (gondola)
TPH - téléphérique (cable car)
Anything prefixed/suffixed with "Express" means a six-person, fast chairlift.
Winter walking / trail maps
Cross-country skiing maps