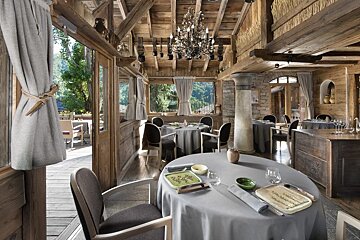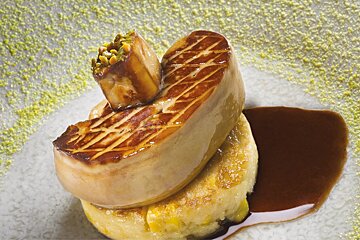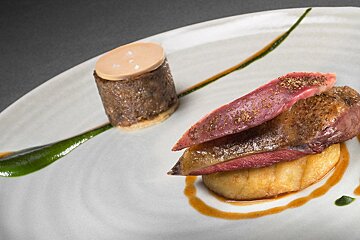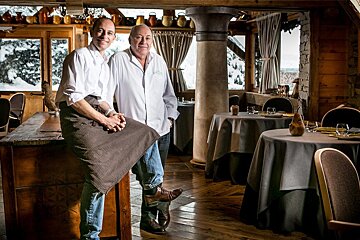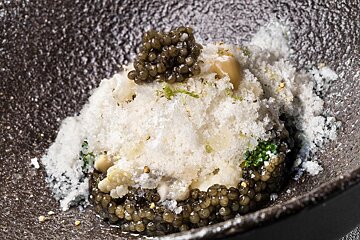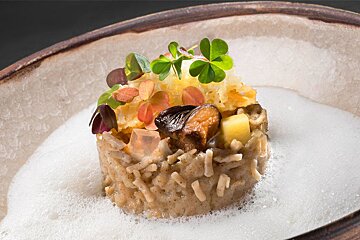 La Bouitte Restaurant, St Martin de Belleville
Creative gastronomic cuisine at this three Michelin starred restaurant in St Martin
Working hand in hand with their loyal staff, day after day, the duo René, Marie-Louise, Maxime and Sophie Meilleur compose subtle gastronomic scores in the idyllic setting of their Savoyard chalet.
The self taught father and son team, Réne & Maxime, has developed a creative and subtle cuisine, genuine and irreverent, which draws inspiration from the culinary traditions of Savoie while paying homage to them. They combine authentic surroundings with an avant-garde exploration of cooking and wine.
Their signature dishes include Escalope of duck foie gras with corn galette, Savoyard honey, vegetable crumbs and a reduction of vinegar, Fera fish with fresh butter, sorrel carrots and acidic sabayon, or 'milk in all its states: meringue, confiture, sorbet, biscuits...'
The two dining rooms, and the table d'hote (communal dining area) are warm and welcoming. The kitchen, table service and hospitality are led by a team of two. Marie-Louise, René's wife, is the hostess, while her daughter-in-law Delphine, Maxime's wife, is the maitre d'hotel.
Open from early December to the end of April and from mid-June to early September.
Worth knowing
The restaurant won its third Michelin star in 2015.
Location