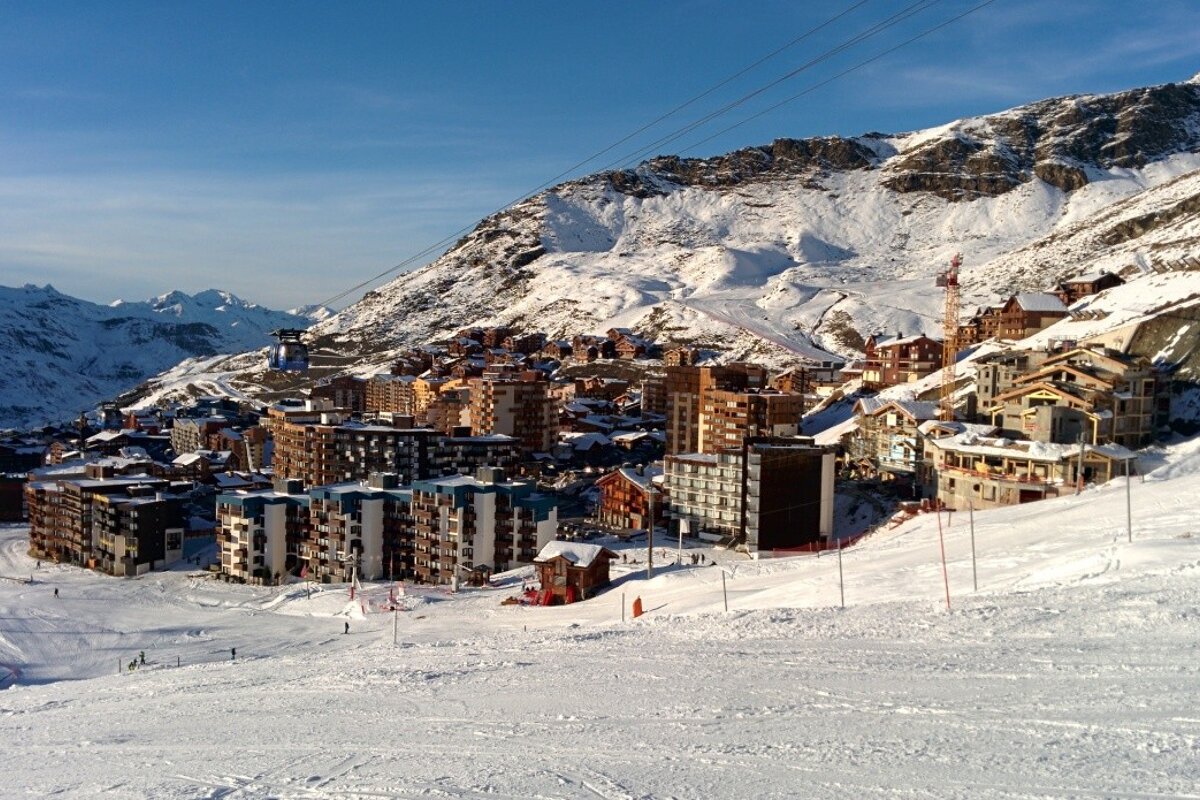 Getting Around Guide to Val Thorens
How to get around once you're here
featured in
Buses
Updated
You're arrived in Val Thorens after flying, driving, catching the train or transfer bus, but how do you find your way around whilst you're here? We've put together this handy guide on the best way to get around so you can get to all the key places, and help you find your bearings quickly.
Cars & Parking
Over the past couple of seasons Val Thorens has clamped down on street parking in resort but there is plenty of covered parking available. Depending on the location of your accommodation you can choose between parking areas (P0-P5) which are all managed by VALTHOPARC. We would recommend that you reserve your parking online in advance.
Bus
Once you're in resort you don't have to trek up and down resort in your ski boots carrying skis as there is a free shuttle bus service (see timetables here). The route is a circular route in/around Val Thorens with buses every 20 minutes from 08:00-20:00. Take a look at the map on the bus stop signs to locate the specific pick up/drop off points.
If you feel that you would like to venture further afield, either via piste (with a bus back to Val Thorens) or as a walker to access paths lower down in the valley, there are buses to both Les Menuires and St Martin. Just be aware that they are not as regular as the Val Thorens circular service and they only run four or five times per day so make sure you take note of the timetables.
The Three Valleys ski area is huge so there is every likelihood that you might not get back to Val Thorens in time to catch the last lift. However, the good news is that there are buses running from Meribel and Courchevel, just make yourself comfortable as you will be sat there for a while. It might be easy to quickly zip to Courchevel by piste however by road you need to descend back down the mountain to Moutiers and then back up the other side to arrive in Val Thorens. Again, the buses are not that regular and they do not run until particularly late so make sure you find the bus station as soon as possible. Do not take your ski boots for some table dancing and après unless you want to fork out for a pricey taxi ride.
Taxis
When considering taking a taxi, you'll have to take into account that they are not quite so widely available in the mountains as they may be back at home. If you do find a taxi, it is also likely to cost a premium, for example, between St Martin and Val Thorens a taxi costs around 60 euros for the 20 minute journey. If you do need a taxi to or from Val Thorens we would recommend that you order it in advance and agree the fee in advance too.
Helicopter
If you are feeling flash (and flush) you can fly from resort to resort by helicopter with Jet Systems.
Location