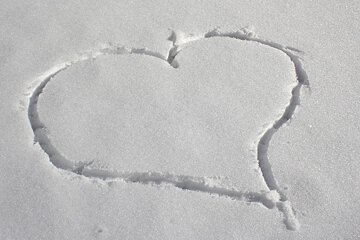 Valentine's Day at Altitude in Val Thorens
Cupid comes to Val Thorens with free roses and a heart hunt on the slopes
To celebrate Valentine's Day, the Val Thorens tourist office organise a heart hunt.
Val Tho' hearts will be hidden throughout the ski area and pedestrian paths for you to find. there are 30 red hearts and 5 gold hearts to search out. You'll find clues and instructions at the Val Thorens Club at Place Caron from 10:00 on Valentines morning. There's a prize for every heart found, this is limited to one heart to one person, cupid only shoots one arrow at a time!
There will be the opportunity to be snapped with your Valentine. A photographer will take photos against a Valentine's Day backdrop.
Watch this
Location