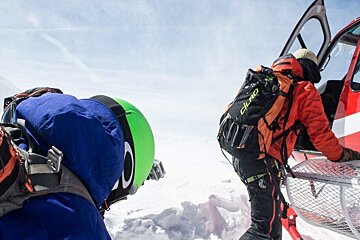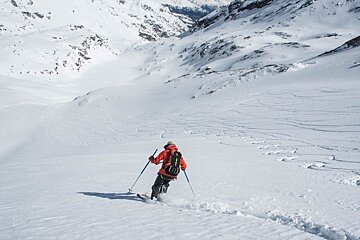 Want to try heliskiing in Val Thorens?
End this ski season with an adventure - book a heliski trip
Heliskiing is the ultimate snow quest.
Imagine heading into the most hidden areas of the mountain, cruising through breathtaking Alpine landscapes or charging down untouched snow... can you picture yourself here? Then heliskiing is definitely for you, And, unlike what most people think, it's an activity that's perfect for the whole family.
The typical European heliski run is not a mega steep Alaskan style big mountain face, it's much more of a journey that takes you through some of the most stunning scenery in the world. Heliski runs in the Alps can also offer significantly more vertical metres per run than North American heliski areas.
Many people think of heliskiing and instantly picture winter conditions. However, you can actually get some of your best powder experiences in spring. Even as the season pushes through, when temperatures naturally start to rise, powder days are far from gone! April provides many bluebirds following overnight snowfalls, particularly in the heliski drop zones.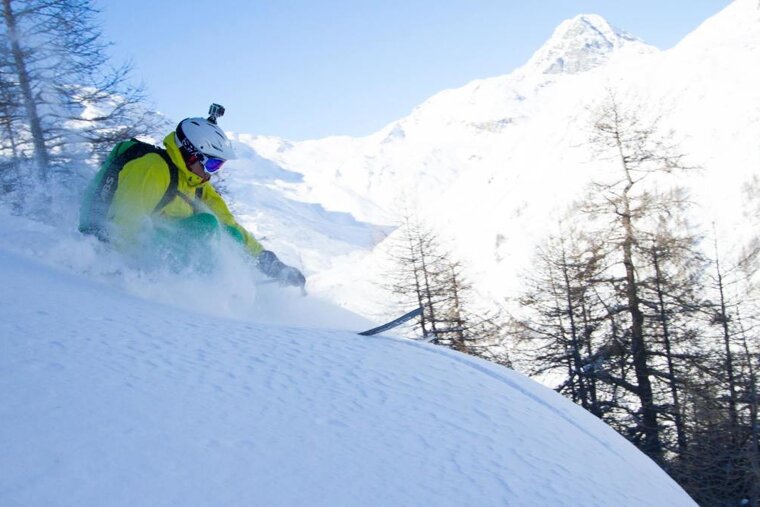 Spring also provides that glorious, silky smooth 'Spring Corn' that is harvested as the sun comes around onto a face an softens up the top 10cm following an overnight freeze. This corn, when timed right, gives you some of the best skiing imaginable and in extremely stable conditions well into late April and early May.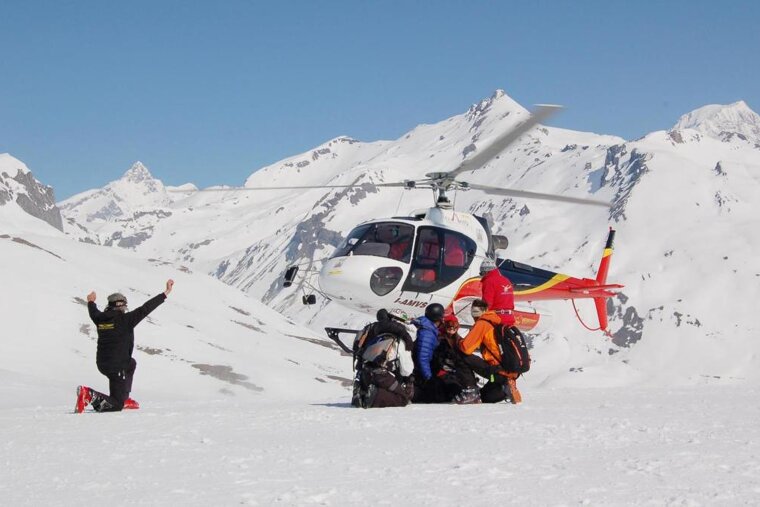 When temperatures start to warm things up that little more and the snow-line creeps up the valley, it's vital to head towards high elevation glacial terrain in order to find the best snow. You must be accompanied by a mountain guide in this terrain as the glacier adds on extra dangers such as hidden crevasses. The companies offering heliskiing in Val Thorens enjoy the services of the most experienced guides in the area. Their knowledge of each and every one of their descents allows them to select the best area to go to in spring.
Anyone with reasonable skiing skills can take part in a heliski trip, even families!
There are a lot of preconceptions about heliskiing, with many people thinking that you must be able to ski super steep terrain and jump out of the helicopter onto the slopes when that simply isn't the case. Whilst heliski companies can take eager skiers into the steeper terrain (depending on snow and avalanche conditions), their mountain guides will also use their years of experience to select perfect descents for lower abilities or just for families looking for an awesome, mellow glacial descent. These allow you to take your time and soak in the mind-blowing panorama that surrounds you whilst picnicking on an otherwise inaccessible glacier.