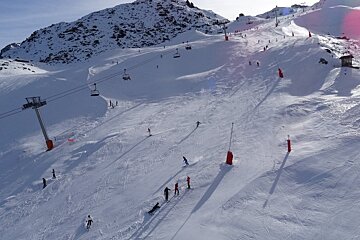 Best pistes in Val Thorens
Discover the best of the Val Thorens pistes
The ski area is so vast it can be difficult to know where to start, so we have put together some of our favourite runs throughout the Val Thorens ski area.
Book My Ski Hire Book My Ski Lesson
Whether you're into moguls, steep and long descents or simply beautiful, quiet pistes with great snow, we hope that these suggestions will hit the spot.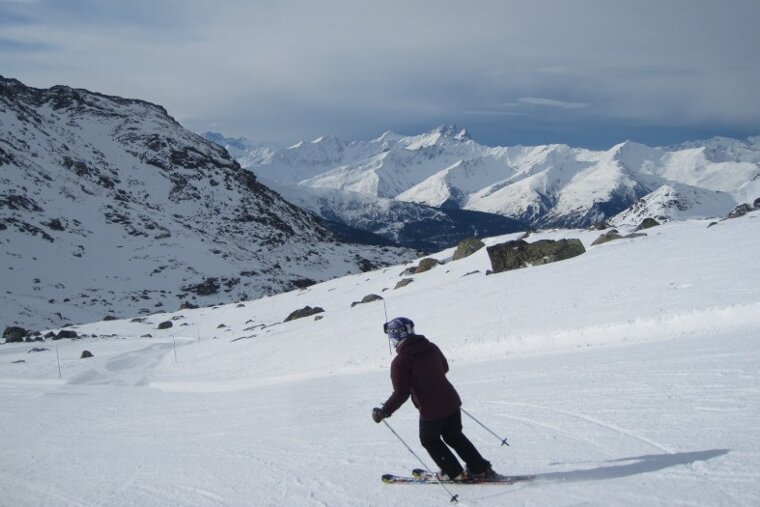 Best Pistes in the Val Thorens & Belleville Valley
Red run Allamande winds from the top of 3 Marches down towards the resort of Les Menuires, and has enough twists, turns, long shusses and steep bits to keep everyone happy. Nominated by Merinet's own snow reporter.
All three runs from the top of the Cime de Caron are excellent. Black Combe de Caron and red Col de l'Audzin run back towards Val Thorens, but our favourite is the black Combe Rosael which takes you to the gorgeous 'fourth valley'. It's seriously steep, so don't attempt is if the snow is icy.
The start of Jerusalem is tucked away, which is why this red run is always quiet, and usually keeps excellent snow. This perfect intermediate run is rolling with gentle and steep sections, and the off-piste to either side is safe and gentle – ideal for first forays into powder. Nominated by Mike Harrison, ESF instructor.
Don't miss the highest run in the whole 3 Valleys, located in Orelle (sometimes called the fourth valley). Red run Coraia starts at 3,230m and offers one of the best views in the Alps plus a long and relatively easy descent into this pretty, tucked-away valley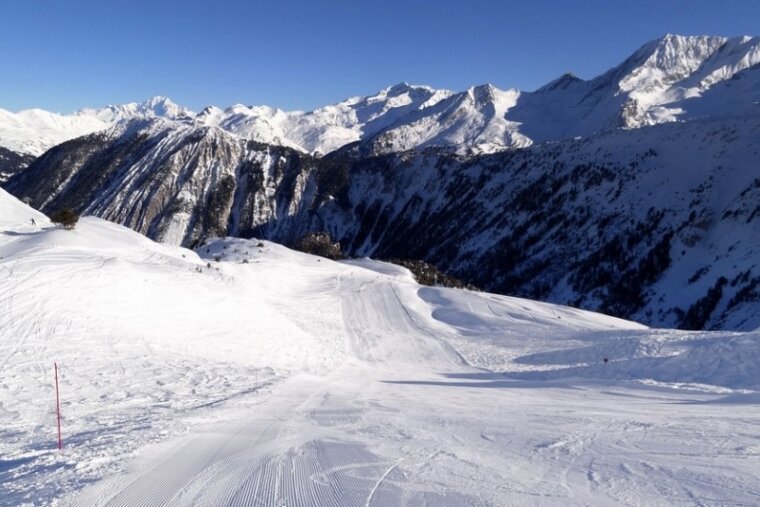 Best Pistes in the Courchevel Valley
Combe Saulire before 9.30 in the morning. Why so early? This red run becomes busy once the lifts from Courchevel reach it. But both Méribel and Mottaret gondola lifts get there earlier, so hit first lift and make this the first run of the day. It has the best snow possible, which is invariably groomed into immaculate condition each night. Nominated by Ed Wooley, Director Parallel Lines Ski School.
The Cruising blue runs above Couchevel-Moriond 1650 are wonderful for intermediates or when you just want some easy skiing in beautiful scenery. This area remains uncrowded even in the busiest of school holiday weeks. Search out little-used Grandes bosses and Gentiane for the ultimate in relaxing skiing.
Chapelets feels as close to 'back-country' skiing as you can get without leaving the piste. The scenery is stunning and it's always quiet. Nominated by Anne Wooley, Director of Ski Cuisine. Chapelets also great to hit first thing in the morning when it is freshly groomed as you can whizz down. It starts off steep and then it gets more gentle but it is a favourite among many.
Another few of our favourites are Jean Blanc which is a fast black but it has lots of off piste connecting it with large moguls also the Dou de Lanches which is a black run just above La Tania, it is steep and speedy but great!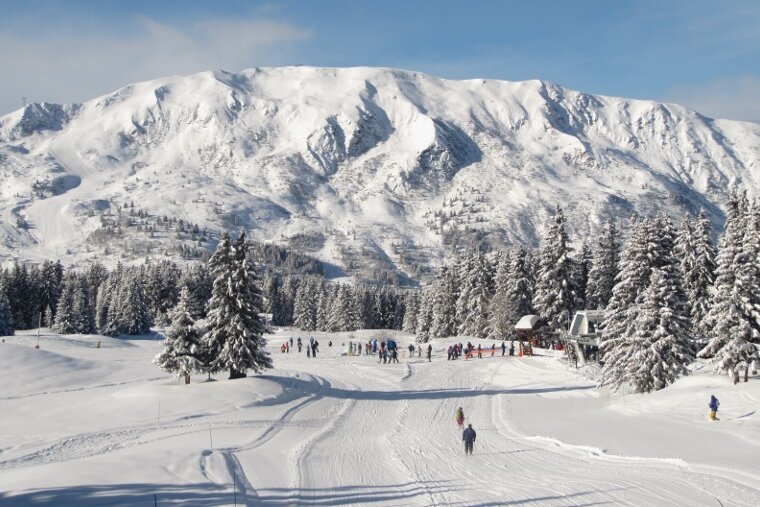 Best Pistes in the Meribel Valley
For beginner skiers, the Blanchot run is ideal. Starting from the Saulire Express 1 lift this easy green winds down towards the Altiport area and is the perfect piste for beginners and children to practice on. Head to the Tougnète/Roc de Fer area to enjoy the loveliest rolling blues in the valley, which are enjoyable for skiers of all abilities. Start with Faon, a swooping, winding blue. Next take the Tougnète 2 lift and head down Crêtes, which is sited on a ridge with spectacular views in every direction. Continue down Choucas, a north-facing blue run which is a favourite with ski schools thanks to its excellent snow. Continue part of the way down Gelinotte then take the Olympic chair and enjoy the competition piste, the Roc de Fer blue run. On the other side of the valley, don't miss the lovely Lapin run which descends from Altiport to Méribel Village. This is another tree-lined run, ideal in flat light or bad weather.
The red Combe Vallon is one of the longest runs in the valley, starting at Méribel's highest skiing point, the Mont Vallon (2952m). Mainly north facing, it keeps excellent snow on it all season. Starting out steep and narrow, it twists and turns, widens, and then just keeps on going for a total 1000m drop. Unless you're very fit you'll need to stop for several breathers (pretend you're admiring the view).
The black run, Face was created for the 1992 Olympic Ladies' downhill. It's very steep and sometimes moguled, and it's difficult to believe that humans could straight-line it without dying in the process. (Please don't try.) The Couloir Tournier is the newest run in the valley, starting from the summit of Saulire Express gondola, this is the steepest run in the valley, with a scary 37 degree slope at the top. Narrow and with no escape routes, this couloir is only for experts.
Pic Bleu is quiet with gorgeous, tree-lined views. Now it's now been remodelled it keeps better snow on it too. Nominated by Sue Gatenby, AMS Rentals.
Once every few winters there is enough snow to ski all the way down to Brides les Bains. The lower part of the descent is an un-patrolled itinerary, so go with a guide. Start at the top of the Saulire (2738m) and end up at 600m after a long run through forests, terraced fields and orchards. Have a big lunch in Brides, and then take the Olympe gondola back up.