Val Thorens is well known for it's party atmosphere, both on the mountain and in resort. There's no better way to celebrate a great day on the slopes than with a few well earned après-ski drinks amongst friends.
Whether you prefer to soak up the last of the afternoon sun with a quiet beer or dance on the tables in your ski boots, Val Thorens has no shortage of great spots where you can amuse yourself when the lifts shut for the day.
Après-ski
---
The après gets going early in Val Thorens, whilst you are still on the mountain in fact!
360 Bar: Can be found at the bottom of the Moraine and Portette chairlifts, at 2,400m, with DJ's and bands to keep the party going during the afternoon, and it's only a short ski back to town when it closes just after the lifts close.
Folie Douce: Another famous mountain party bar, this one is situated under the Plein Sud chairlift, and they have DJ's and live music from 14:00 until 17:00.
Café Snesko: Back in resort this place guarantees a good time with live music from 17:30 every night including crazy Danish folk music mixed with English sing-a-long classics. Don't get too close to the bar in any flammable fancy dress as they do have a habit of setting it on fire...this is a place to see how the Scandinavians really party.
Le Saloon: Could possibly be Val T's best après-ski bar for those of you who want to party in a truly cosmopolitan environment. With a super friendly international team, this bar is a great place to mix. Big on live music during après ski there is always something going on. It's open from 15:00 until late, with happy hours between 15:00 and 17:00.
Le Rendez-Vous: In the Rue de Soleil you can relax in beautiful Savoyarde surroundings.
The Frog and Roastbeef: A more traditional British pub with party music and plenty of dancing.
Further down the valley in St Martin, skiers gather at Les Grangeraies to pick up children from ski-school and then generally gravitate towards the Dahlia or Alp Hotel. Those without children to pick up tend to stay up the mountain to catch the last of the sun at Le Chardon Bleu, Corbeleys or La Loy, before descending, sometimes in the dark, back to the village. Après-ski can be extended at La Loy or Corbeleys by booking an evening meal. Parties and groups are accommodated and don't forget your torches for the descent.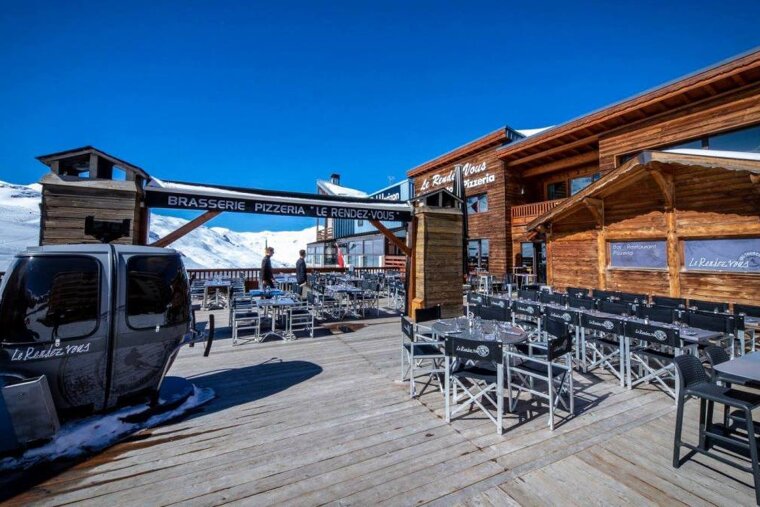 Late nights
---
Val Thorens is a resort which is very much geared up for young people and there is a wide choice of late night bars/clubs.
Malaysia Club: In the main resort is the famous club on Place Caron, allegedly the biggest nightclub in the Alps. It's open until 05:00.
Klub Summit: Plays a wide mix of party music, from house hits, to cheesy disco and rock classics. It's open until 04:00.
Alternatively, try a couple of the late opening bars:
Le Baramix: A bar that holds regular theme nights - Latino, Reggae, and electro, techno and whatever else their resident DJ is playing that night.
Panda: Turns it's bar into a nightclub at 22:00, the music gets louder, the tables are cleared away and the drinks start flowing, through until 02:00.
Les Menuires has two nightclubs:
Le New Pop: In La Croisette.
Le Leeberty: In Reberty.
La Grotte du Yéti: Is one of a chain of bars that are popular throughout the Alps; frequented mainly by the Dutch they are known for their crazy parties and theme nights.
Saint-Martin has several bars:
The Pourquoi-Pas: Very popular and open until 01:00 or 02:00. A late bus runs up the mountain on Fridays and Saturdays, but bizarrely in recent seasons it has needed to be booked two weeks in advance!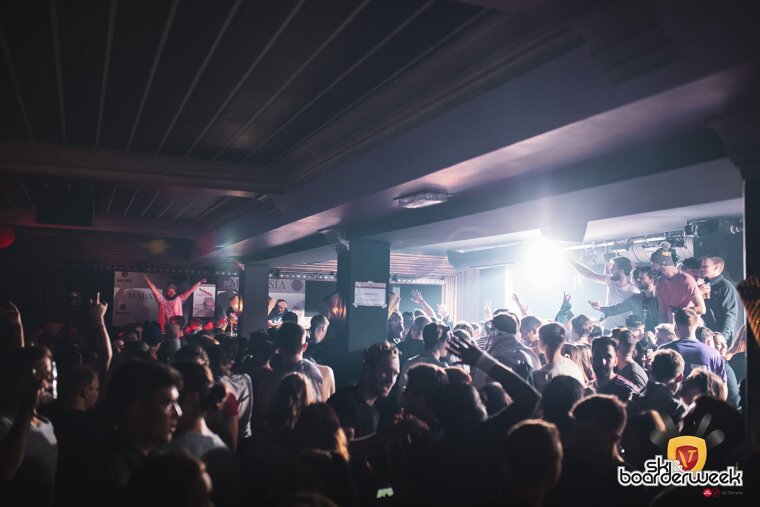 More inspiration...
---
Keep an eye on our Events Calendar for all the latest parties and events in Val Thorens.