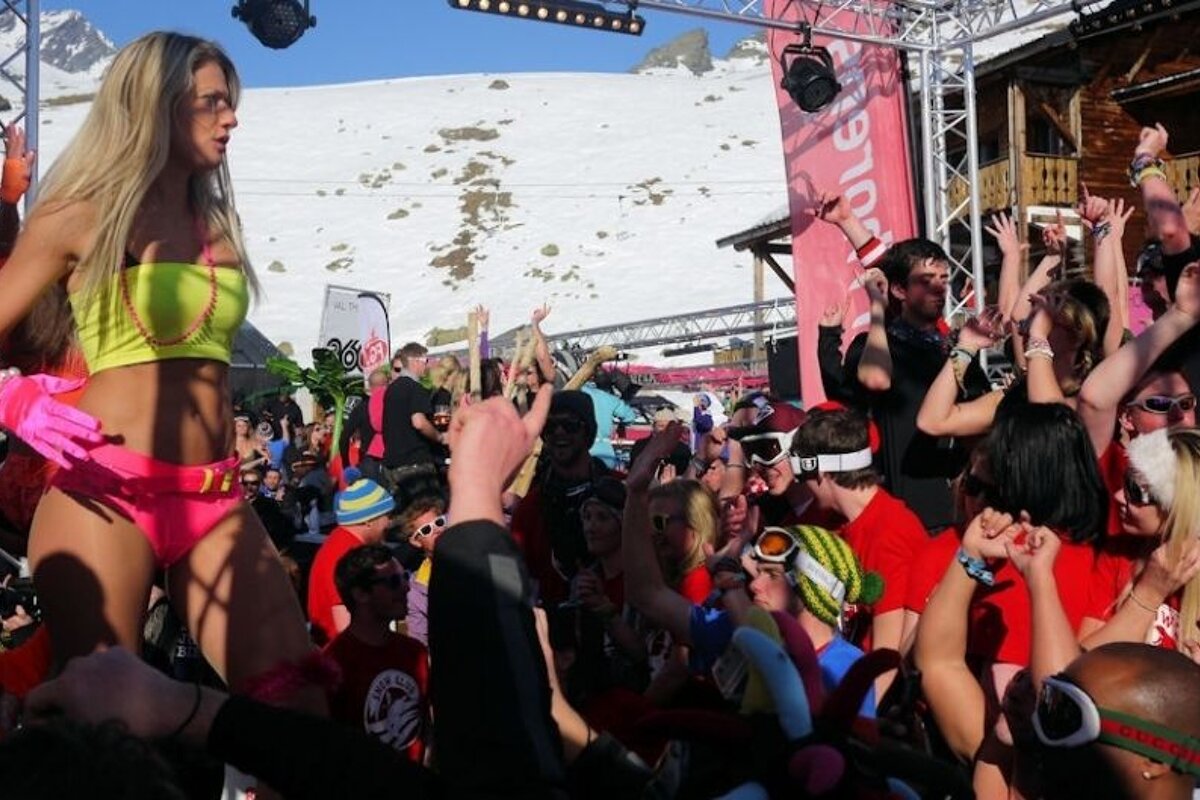 Nightlife in Val Thorens
Discover the top Val Thorens nightlife
Val Thorens wouldn't be the resort that it is without a good dose of après-ski to end the day with! There is no shortage of places to go for a few drinks and some live music after a day on the mountain.
Whether you prefer to soak up the late afternoon sun with a quiet glass of French wine or dance on the tables in your ski boots, beer jug in hand, Val Thorens has plenty of great spots when the lifts shut for the day.
Après-ski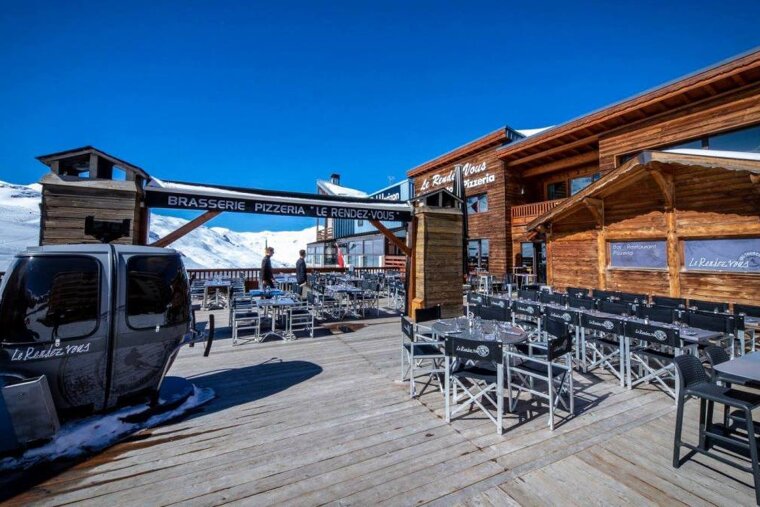 With a lively and vibrant après-ski scene, Val Thorens has plenty of spots opening their doors to welcome you off the pistes. The après gets going early here, whilst you are still on the mountain in fact!
360 Bar can be found at the bottom of the Moraine and Portette chairlifts. At 2,400m, with DJ's and bands to keep the party going during the afternoon, it's only a short ski back to town when it closes (just after the lifts close). Folie Douce is another famous mountain party bar, this one is situated under the Plein Sud chairlift, and they have DJ's and live music from 14:00 until 17:00. Expect live performers, dancers and acrobatics along with Champagne corks popping over the dancing crowds amassing the terrace.
Back in resort Café Snesko guarantees a good time with live music from 17:30 every night, including crazy Danish folk music mixed with English sing-a-long classics. Don't get too close to the bar in any flammable fancy dress as they do have a habit of setting it on fire...this is a place to see how the Scandinavians really party.
Le Saloon could possibly be Val T's best après-ski bar for those of you who want to party in a truly cosmopolitan environment. With a super friendly international team, this bar is a great place to mix that's big on live music during après ski there is always something going on. It's open from 15:00 until late, with Happy Hours between 15:00-17:00.
In the Rue de Soleil you can relax in beautiful Savoyarde surroundings of Le Rendez-Vous, and The Frog and Roastbeef is a more traditional British pub with party music and plenty of dancing.
Further down the valley in St Martin, skiers gather at Les Grangeraies to pick up children from ski-school and then generally gravitate towards the Dahlia or Alp Hotel. Those without children to pick up tend to stay up the mountain to catch the last of the sun at Le Chardon Bleu, Corbeleys or La Loy, before descending, sometimes in the dark, back to the village. Après-ski can be extended at La Loy or Corbeleys by booking an evening meal. Parties and groups are accommodated, just don't forget your head torches for the descent.
Late nights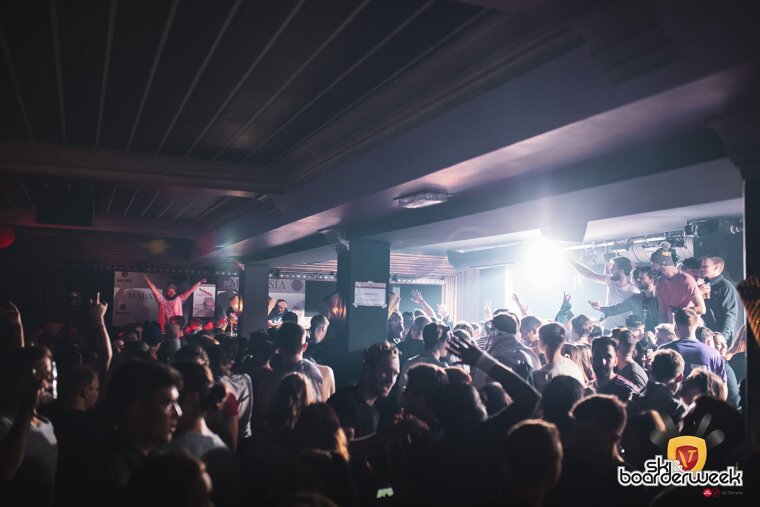 If you're looking for some late night fun you're in luck, there are several bars and clubs in Val Thorens that stay open until the early hours of the morning. It's a resort which is very much geared up for young people and there's a wide choice of late night bars/clubs.
In the main resort is the famous Malaysia Club on Place Caron, allegedly the biggest nightclub in the Alps. It's open until 05:00. Klub Summit plays a wide mix of party music, from house hits, to cheesy disco and rock classics. It's open until 04:00.
Alternatively, try a couple of the late opening bars such as Le Baramix, a bar that holds regular theme nights - Latino, Reggae, and electro, techno and whatever else their resident DJ is playing that night. Favela is a bar and restaurant situated in the heart of resort, which come 22:00 turns into a nightclub with live DJs every night and live music throughout the season. Klub Summit claims to be the highest nightclub in Europe, sitting at the top of the most infamous street in resort they also have a VIP lounge, perfect for a special occasion.
Les Menuires also has nightclubs: Le New Pop, Le Challenge and Le Leeberty, a snug ski-themed subterranean spot open until 05:00.
In La Croisette, La Grotte du Yéti is one of a chain of bars that are popular throughout the Alps; frequented mainly by the Dutch they are known for their crazy parties and theme nights.
Saint-Martin has several bars, The Pourquoi-Pas is very popular and open until 01:00 or 02:00. A late bus runs up the mountain on Fridays and Saturdays, but bizarrely in recent seasons it has needed to be booked two weeks in advance!
Sophisticated spots
If you're looking for a more civilised evening or have something to celebrate, there are several hotel bars in the resort that cater to wine enthusiasts, cocktail aficionados and casual drinkers alike, and many will also have live music. Some offer a little snack alongside your choice of beverages, ranging from a bowl of nibbles to an entire tapas board.
Perched above the highest ski resort in Europe, you cannot fault the panoramic views from the Koh-I-Nor Hotel, its lounge bar has a central open fire and comfy seats and loungers to relax on whilst you sample some of the head barman's finest cocktails. Truly a special spot for a glamorous evening out with friends and family. Alternatively kick back at Le Roy Bar, the lively hotel bar of Le Fitz Roy, Europe's highest luxury hotel. You'll find an eclectic musical selection, a roaring fire and a well planned out cocktail menu with delicious bar snacks.
Live music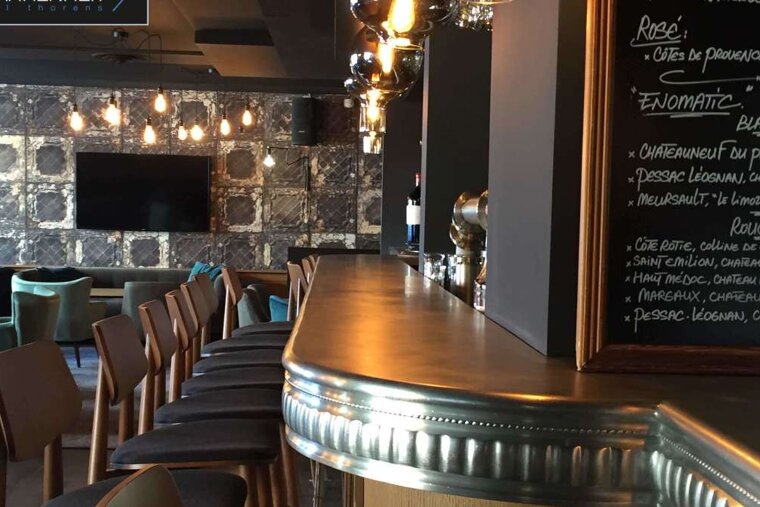 Live music is not that hard to find in Val Thorens. From the smallest bar to the swanky hotel lounges, there's always something on. Specific information regarding weekly line ups can be easily found by simply looking at any of the numerous information boards around resort, where each of the individual bars will post their weekly programmes and promotions.
A popular spot for listening to live music, sipping on a vin chaud or a tasty cocktail after a day on the mountain is Tango Bar. Part of the hotel of the same name, it's open all day, every day, and you'll find a DJ setting the mood early on and all week long they put on live music. If you get peckish whilst you're here you can always move through into the hotel's restaurant known for its Franco/Scandi inspired dishes. Le Zinc is also popular with music fans, with live bands and DJs playing late into the evening.
More inspiration...
Keep an eye on our Events Calendar for all the latest parties and events in Val Thorens.