Whatever you choose to do on your winter holiday you are sure to find a huge range of activities across the Val Thorens area. From relaxing to full on adrenaline there is something for everyone, every ability and every age in Val Thorens. Check out the selection of things to do below for some holiday inspiration!
---
Winter Walking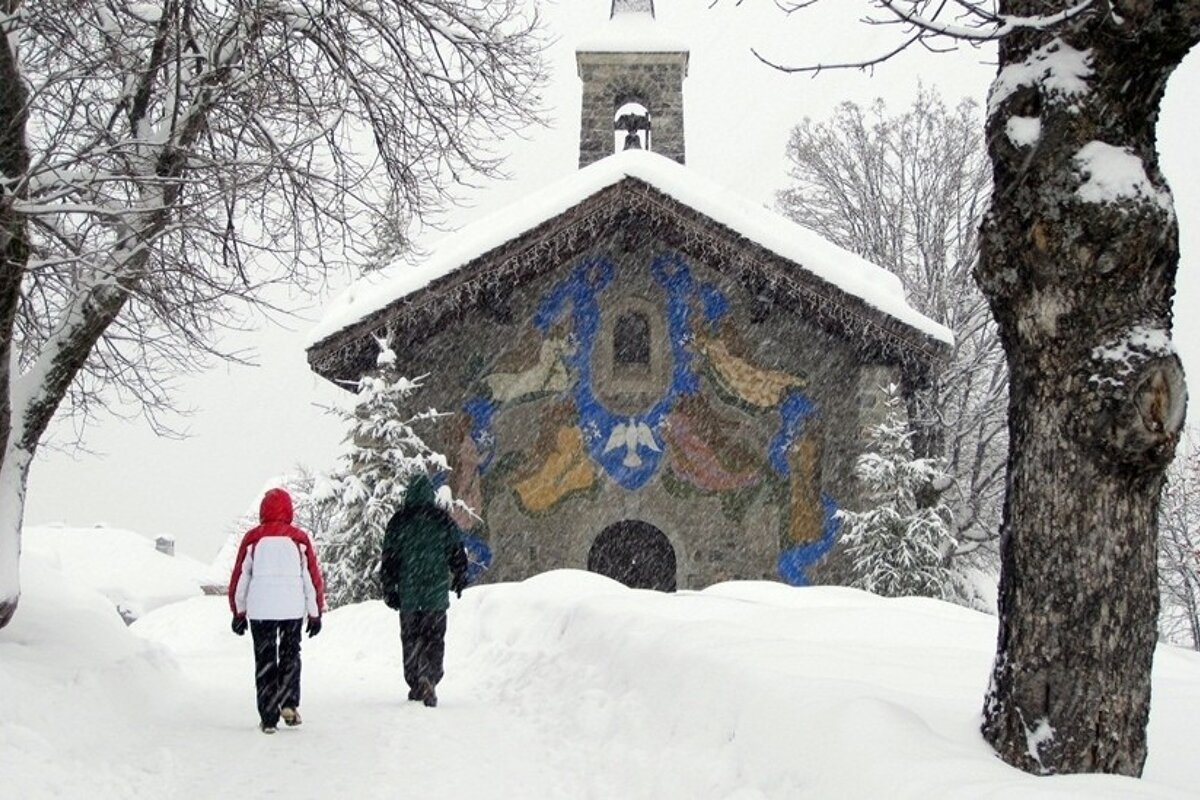 Val Thorens is a winter walker's paradise, with lifts giving access to the higher ground and a network of groomed trails in the winter, it's very easy to discover the resort on foot. Don't forget to check the weather forecast before you set out as conditions can change rapidly in the mountains. You do not need any particular equipment, just a pair of sturdy boots and layers of warm clothing that you can take off or put on as necessary. A pair of walking poles will come in handy for extra balance on icy patches and for checking snow depth before you go striding forth. Top tip: buy 'grippers' for your walking boots to prevent slipping which you can buy from most local Sport Shops.
---
Snow Biking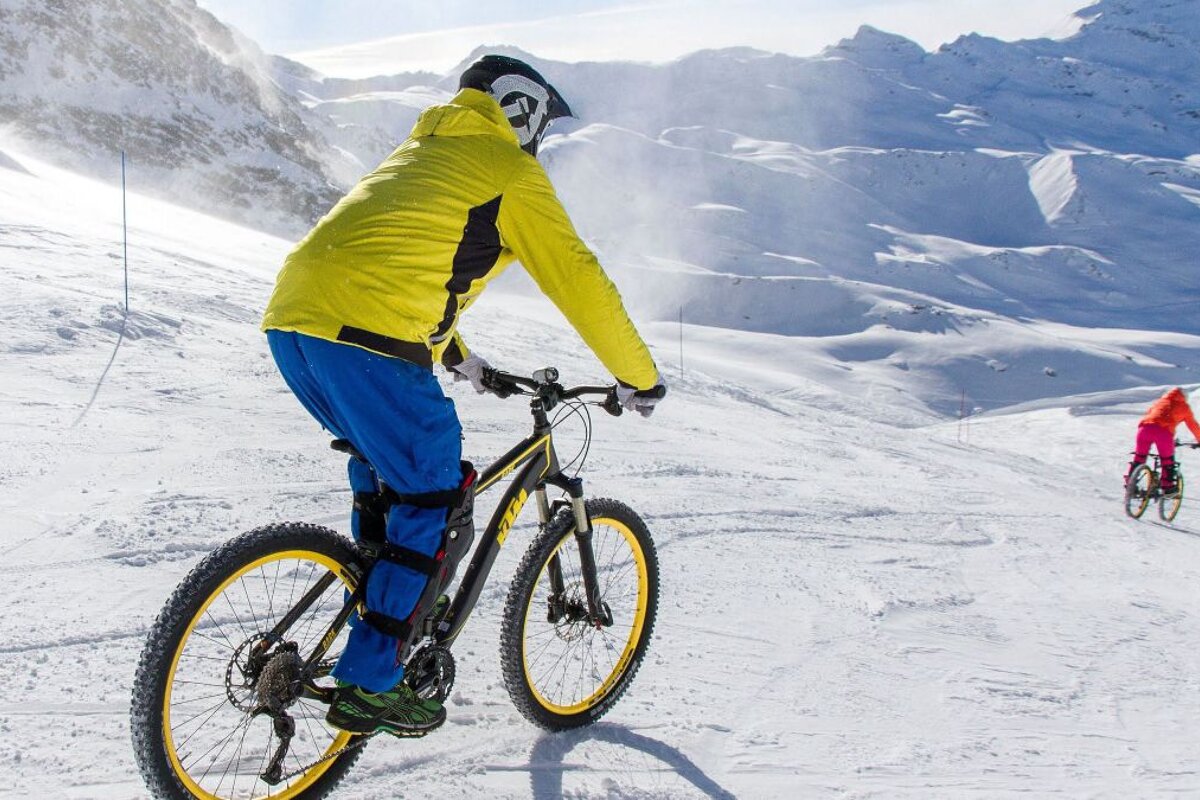 Once the pistes are closed, the mountain empty and the sun setting you would think the only thing happening would be piste grooming.... Well not in Val Thorens!! Now you can race down the empty slopes on a mountain bike. Grab the lift up and race, bump, slide and enjoy your descent down the 6km of snowy mountain on two wheels. The activity costs around 50 euros, which may seem steep but can definitely be worth it with the beautiful view, the sun setting and the thrill of the experience. Plus it includes the rental of the bike, safety gear and a state qualified guide to take you down, teaching you as you go. At the bottom of your run you get offered a cheeky little glass of mulled wine - making the run down just that much better! Tickets and information for this experience can be purchased at the Chalet Toboggan at the Rond Point des Pistes.
---
The Tyrolienne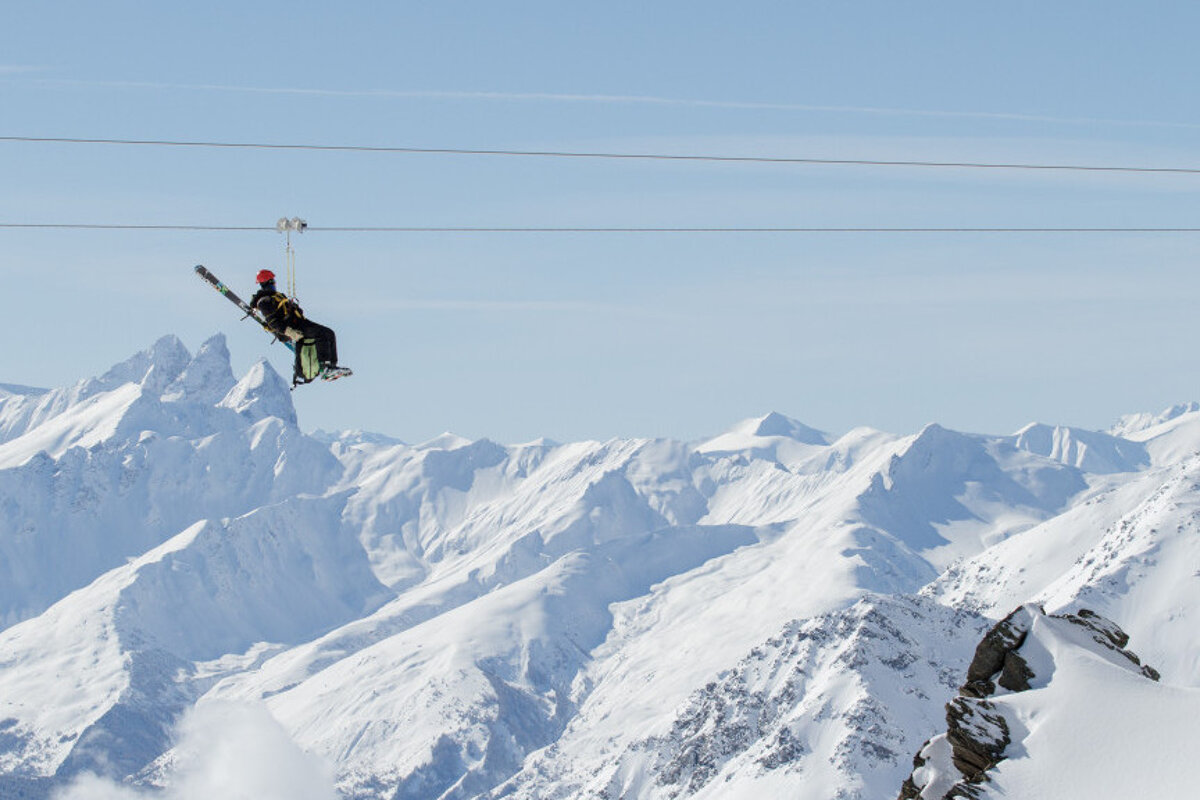 Fly through the air on the longest zip wire for miles around! Possibly the best, and certainly one of the most fun, ways to get from A to B with your ski's or snowboard! If you are in the resort of Val Thorens this winter then this is one experience not to miss out on. The world's highest zip wire goes from a starting point 3230 metres up, and is only accessible by skiers and boarders. It takes 105 seconds to descend the 1.3km wire to the 3000 metres finishing point. Reaching speeds of up to 100km/h and at the highest point "fly" 250m above the snow and ice below. It costs 50 euros and can only be paid for on site.
---
Paramotor Flying
Why not try something really different on your winter holiday? A tandem flight with a paramotor give you the chance to take off and land with your skis or snowboard on...and to enjoy a birds-eye view above the resort of Val Thorens. This motorised paraglider will allow you to enjoy an unforgettable trip. Contact Ski Cool directly for more information.